SEP has developed a unique biogas generation technology that only uses chicken manure as the raw material, and has built and operates a plant based on this technology.
SEP's unique biogas technology has demonstrated its effectiveness and enjoys a lot of demand among its clients. Three major projects are currently underway in the USA, and the EGG ENERGY™ biogas cogeneration plant has also been working in Latvia for several years.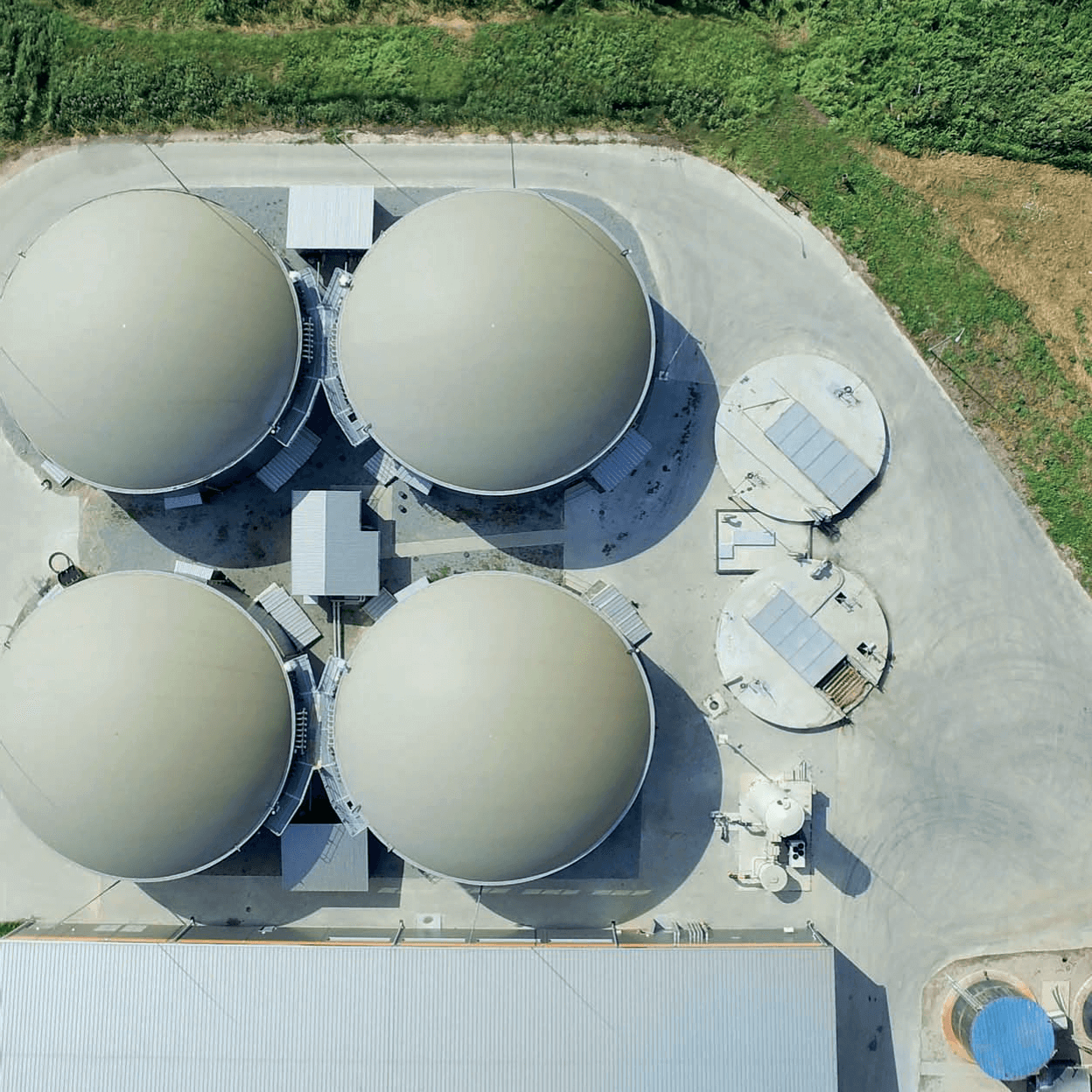 EGG ENERGY,Latvia
INTEGRATED SOLUTION WITH GUARANTEED RESULTS
Biogas systems use fermentation units to anaerobically decompose the raw material. The end product of this process is biogas.
SEP offers a unique technology for poultry farms, making it possible to turn chicken manure into a source of renewable energy, making waste management profitable, efficient and sustainable.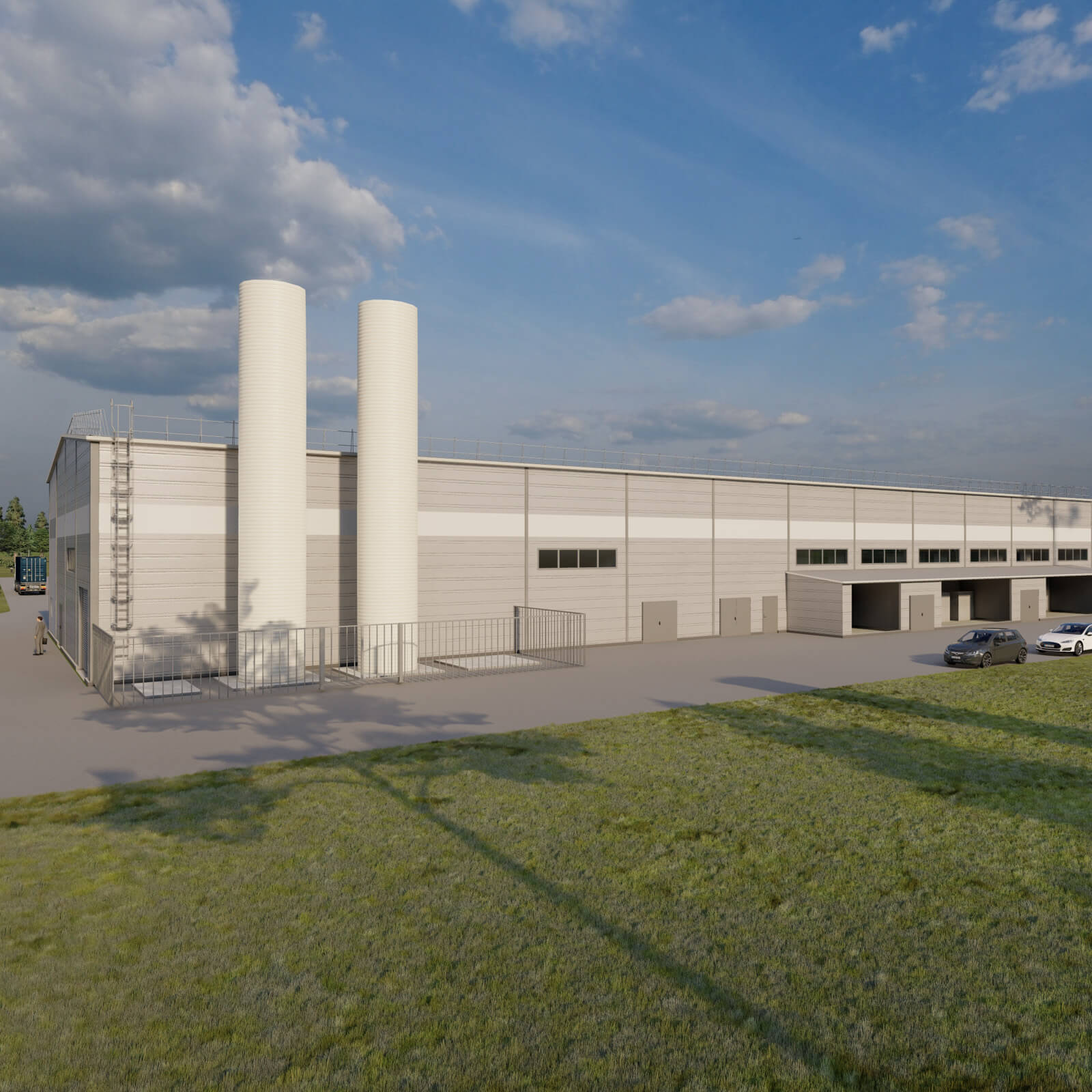 BovoGas, Latvia
EGG ENERGY is a biogas power plant designed, built, and operated by SEP, launched in 2015. EGG ENERGY uses self-generated biogas to produce electricity and can deliver 2 MW of electricity and 2.1 MW of heat.  
The biogas is produced exclusively from chicken manure, making EGG ENERGY one of the most unique cogeneration plants in the world. The technology is based on anaerobic digestion. This means that the raw material is broken down in the presence of bacteria, with low oxygen levels. The biogas is a by-product of this.
SEP is already upgrading its EGG ENERGY plant. The construction encompasses an additional hydrolysis tank, two fermenters with a pumping station and a new pre-treatment unit. These additions will boost the plant's annual biogas output to 18,000,000 m³, with a heat production of 295 kWh.
QUALIFICATIONS IN BIOGAS PRODUCTION 
Our qualifications and technical expertise ensure that SEP's biogas production systems meet all the applicable design standards and construction regulations, including those governing safety, environmental protection, and energy efficiency.
We offer solutions that maximize the economic benefits of biogas production while minimizing its environmental impact. Our aim is to achieve a closed farming cycle that consumes the entirety of its raw materials and end products.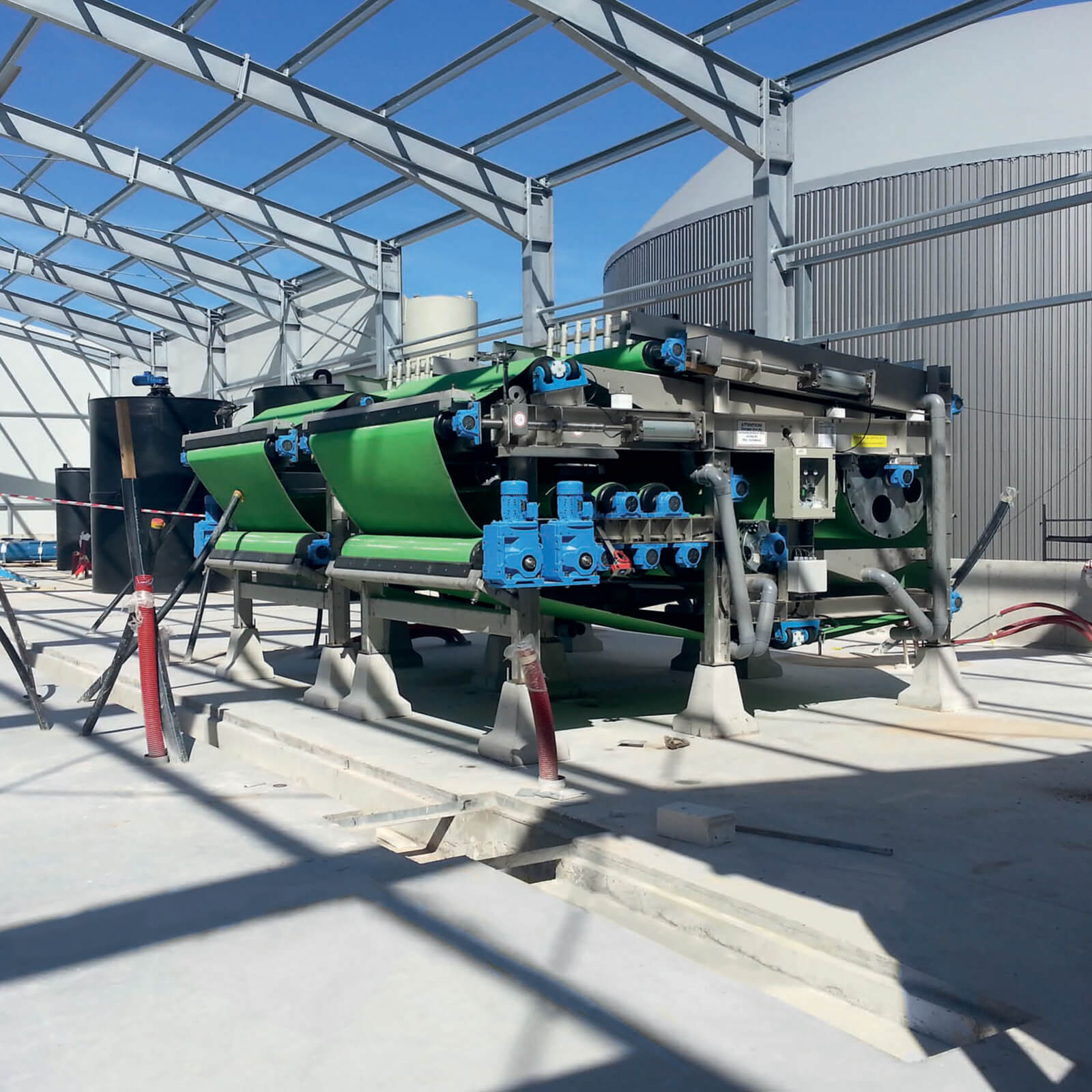 Mass pressure, EGG ENERGY
Biogas is not the only product of the EGG ENERGY plant. Agricultural fertilizer is a valuable by-product of its work. 
The use of concentrated chicken manure in the production of biogas and the unique production process create by-products very rich in organic micro and macro elements, especially phosphorus, making them valuable as fertilisers. SEP has patented its fertiliser production technology and registered it as ORGANIQ™, a by-product of the EGG ENERGY biogas production system.
Our clients thus get not only a highly efficient biogas plant but also valuable organic fertilizer.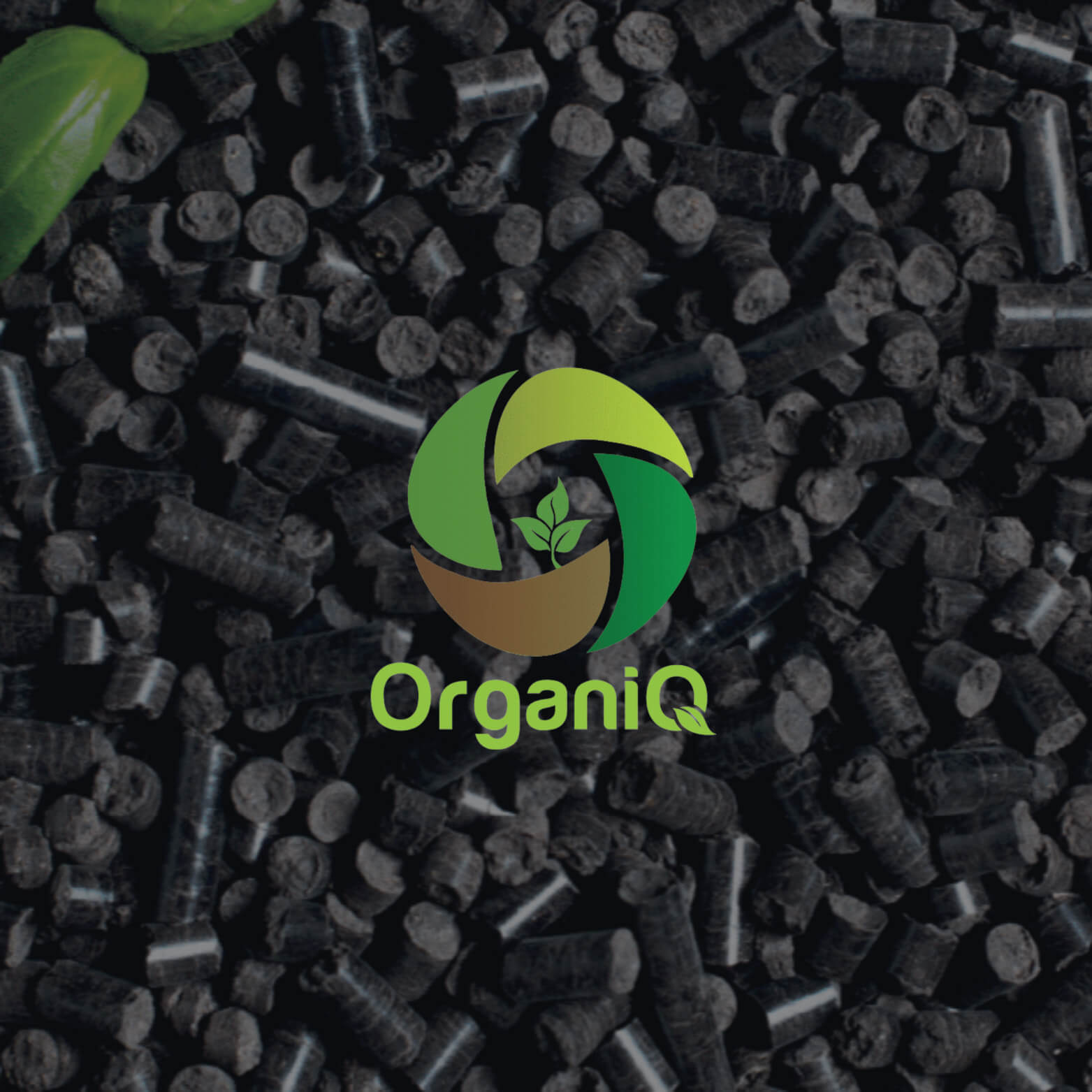 ORGANIQ